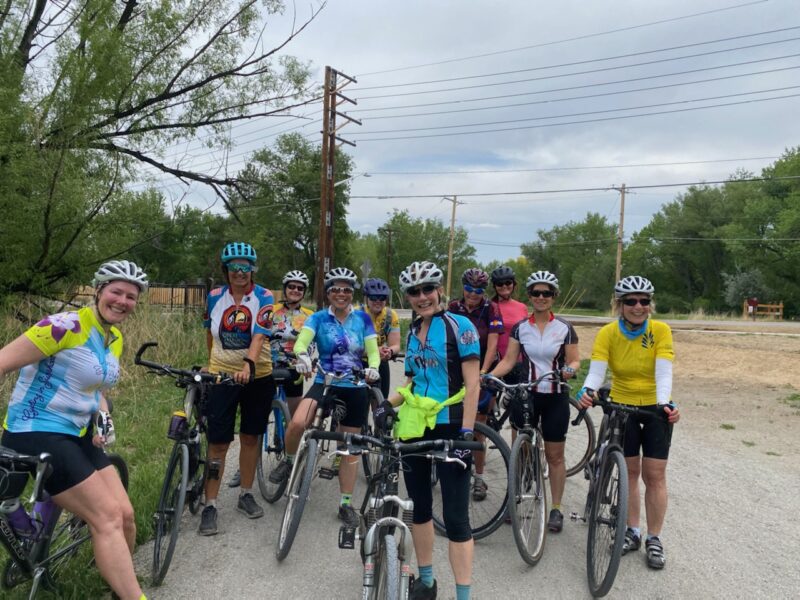 This past Saturday, May 28th, a Dirty Dozen of us (yeah, we were a little dusty by the end) ventured out on a 25-ish-mile gravel ride and inadvertently found ourselves learning about single track for a couple miles! Then we zoomed down some dirt roads until we got to some proper gravel to groove on. It was a sweet ride that had 95% gravel and just a bit of pavement. 
Afterwards most of us met for lunch at Fringe Pizza and enjoyed their eclectic menu of novel flavors. If you haven't yet, try the black pepper ice cream. It's fantastic!
And don't miss our Happy Hour there in June!