In May 2021 38 Venus Bike Club members took part in some or all events between Friday and Sunday afternoons in our first Destination trip of the season. The trip started with Happy Hour at The Flipside pinball arcade, followed by dinner at Door222 in Loveland.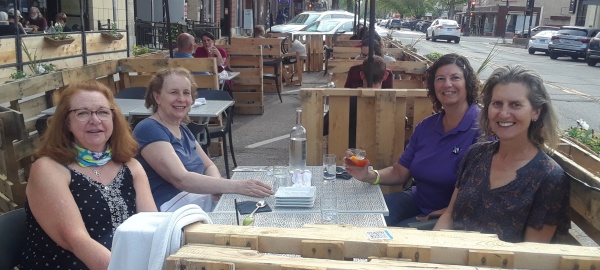 On Saturday we begin with bike rides! Eight women started at the hotel and rode 40 miles. Twelve others did a 21 mile ride.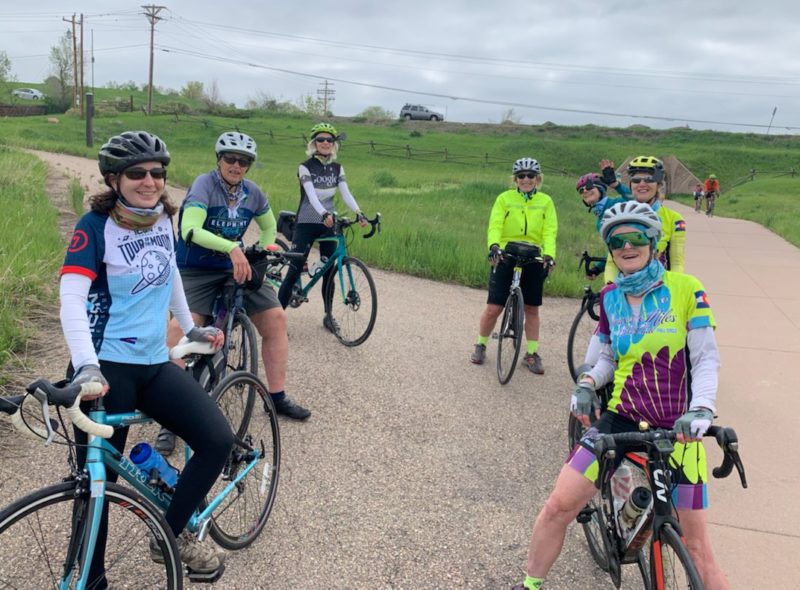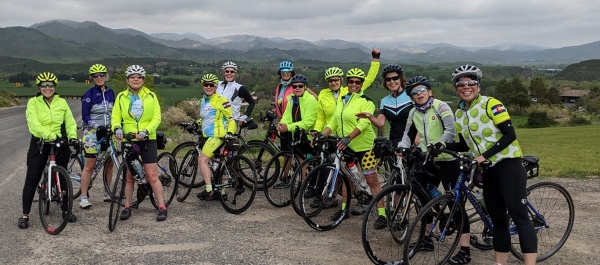 Our rides took us past the Morning Fresh Dairy Farm, the home of Noosa yogurt. After the ride we went to the Farm for lunch, followed by a tour, which included a one-room schoolhouse with a lot of history.
Next we toured the milking facility which featured a sort of merry-go-round where the happy cows got milked. Then we got to pet baby cows!!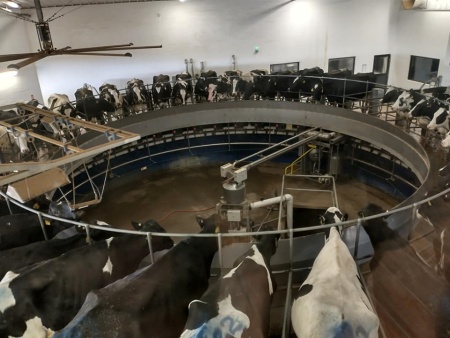 After a break for showers and naps or just time to ourselves, nine of us head out to an early dinner. And then a half-dozen checked out Jessup Farm for ice cream!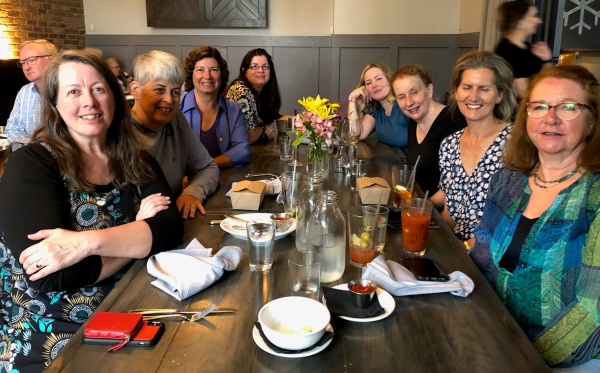 Sunday is our traditional Poudre Trail ride!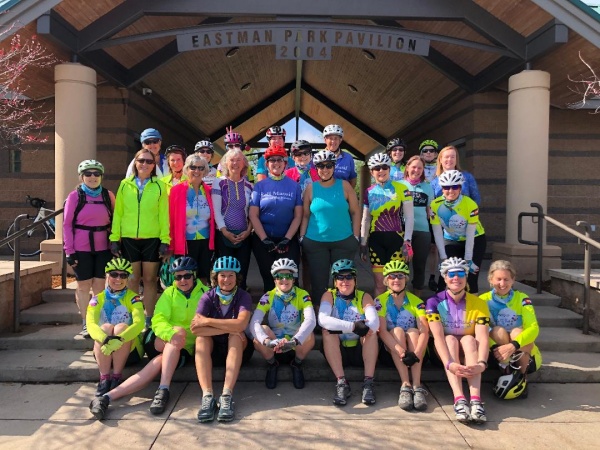 Followed by brunch on the patio at Pelican Lakes.