Twenty-five Venus women descended on the small town of Basalt, CO for a weekend of biking and eating. Some of us went up Thursday evening and enjoyed dinner with live music on the patio at Heather's.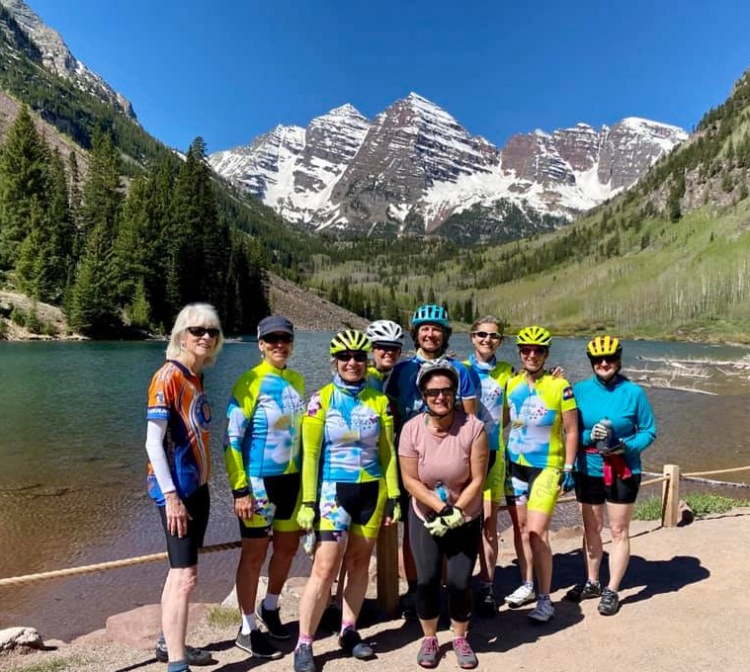 On Friday, many of us rode up to Maroon Bells. A couple ladies rode Castle Creek to Ashcroft.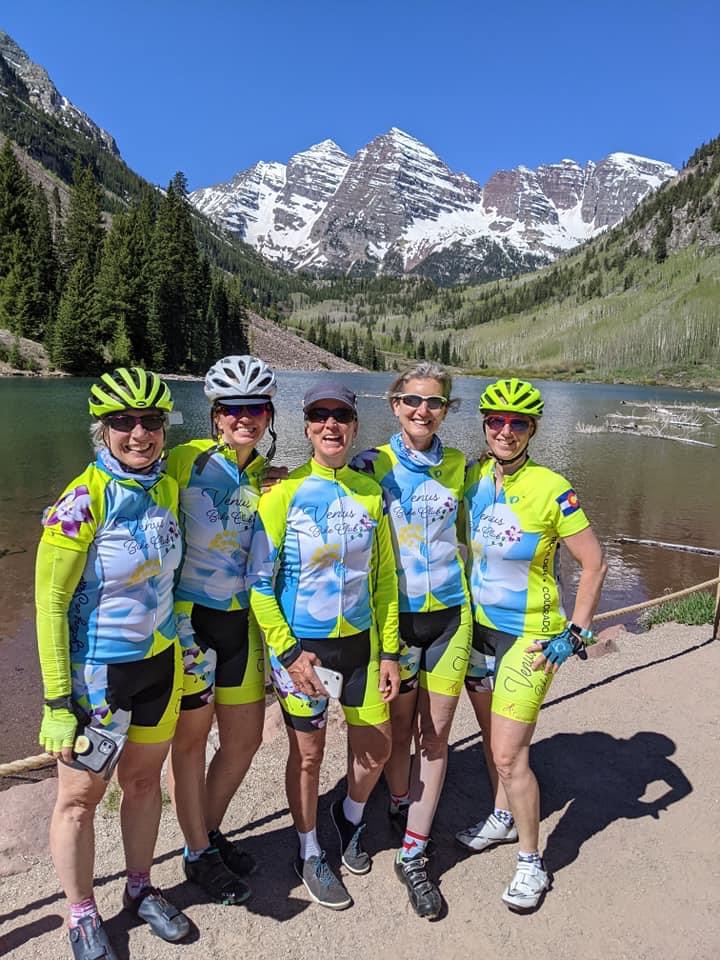 Friday evening was a well-earned dinner at Ironbridge Grill.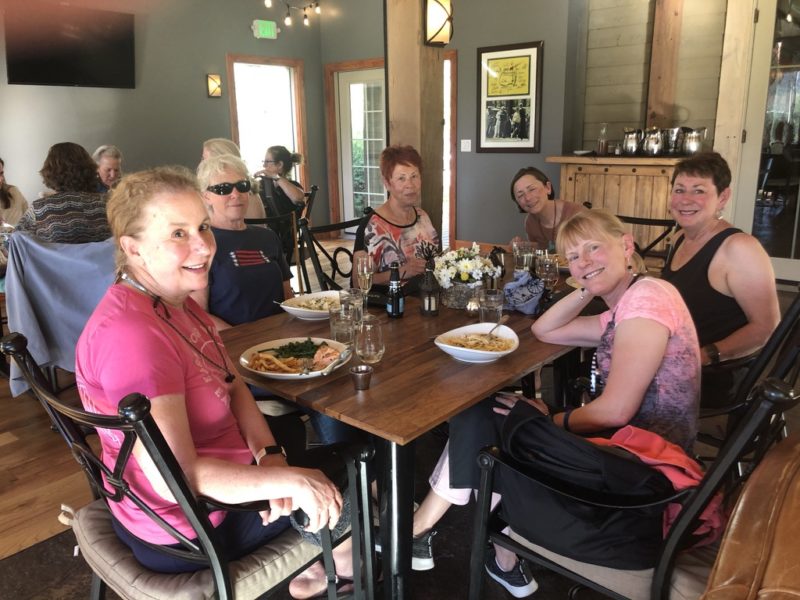 Saturday: Most of us rode up Frying Pan to Ruedi Reservoir (or beyond)! Two groups went up – the early fast group, most of whom climbed to the top above the reservoir, and the more civilised later slower group. The two groups crossed paths at the reservoir so more photos were taken.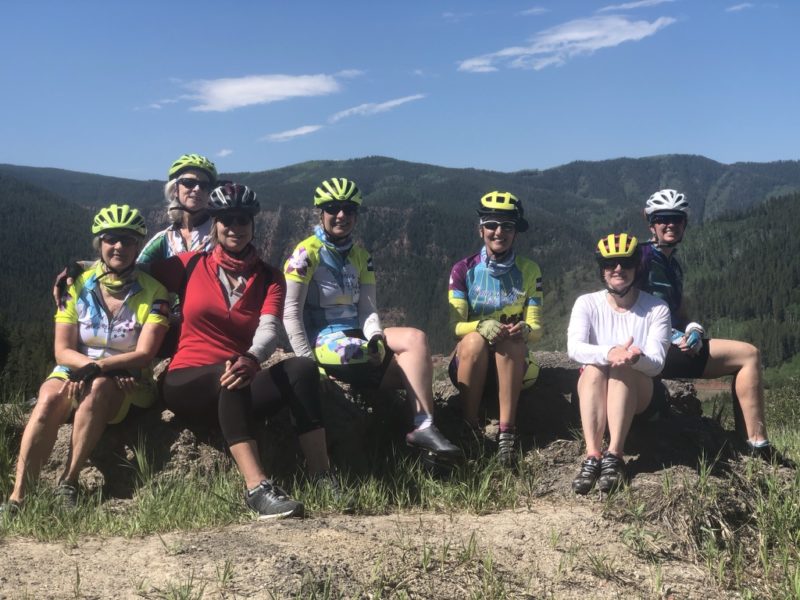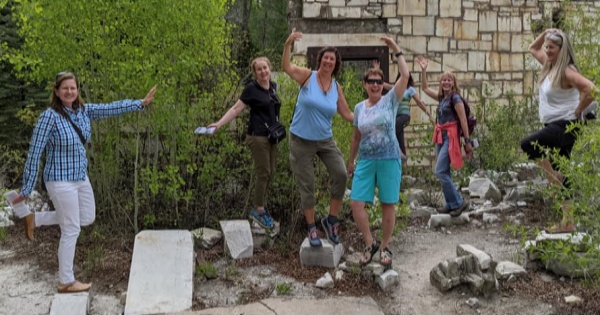 Saturday afternoon was an adventure to Marble (with a stop at the coke ovens at Redstone) to explore the old quarry and then have an awesome BBQ dinner. Here are some remarkably lifelike statues we found in Marble.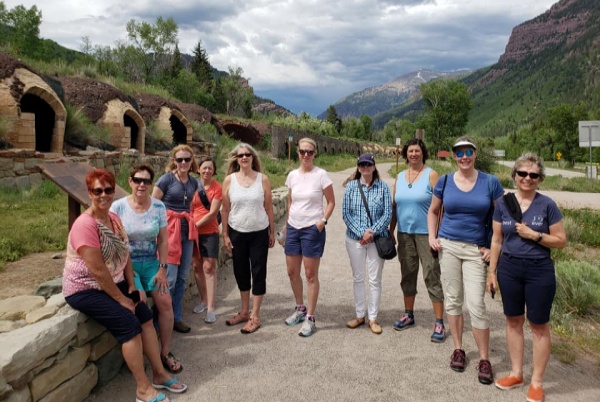 On Sunday a large group of us rode to Aspen, had coffee, found a bike shop, and flew back down.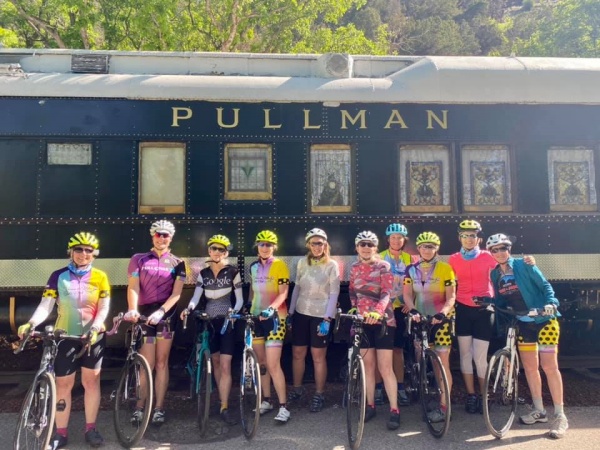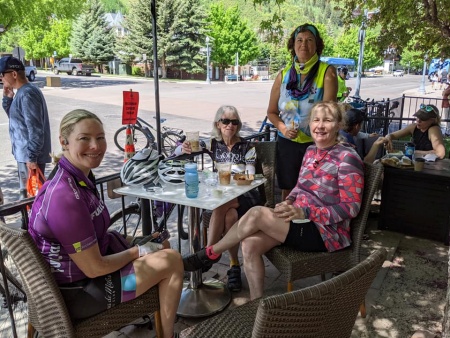 Sherri and Crystal did a mountain bike ride.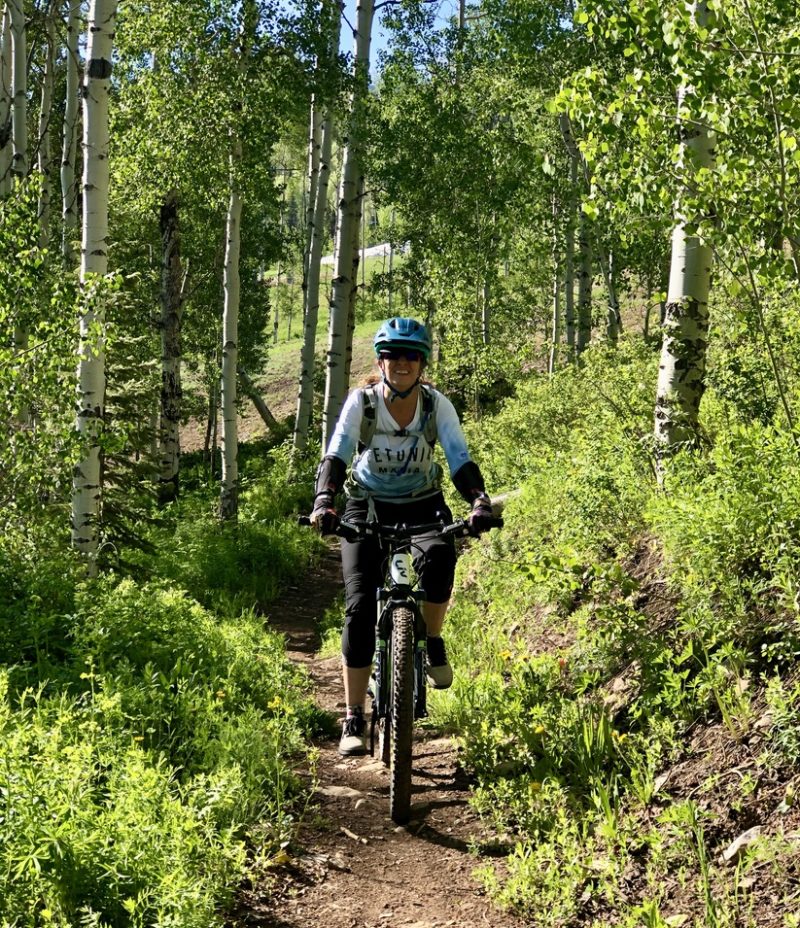 Sunday evening winding down.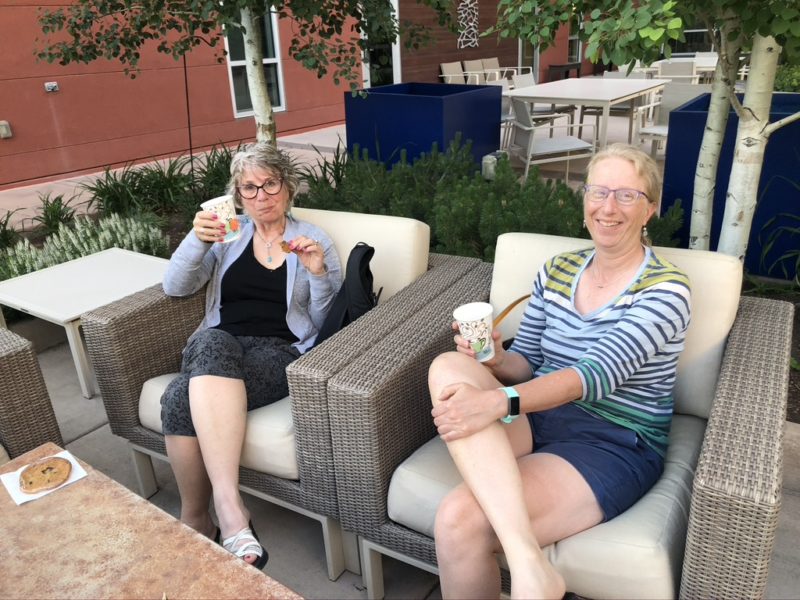 And finally, indisputable proof that we live in a postcard! Click on this postcard to see us ride out of it.