Victoria G and Julie P hosted our second stand up paddle boarding event of the season at McIntosh Lake in Longmont on Sunday.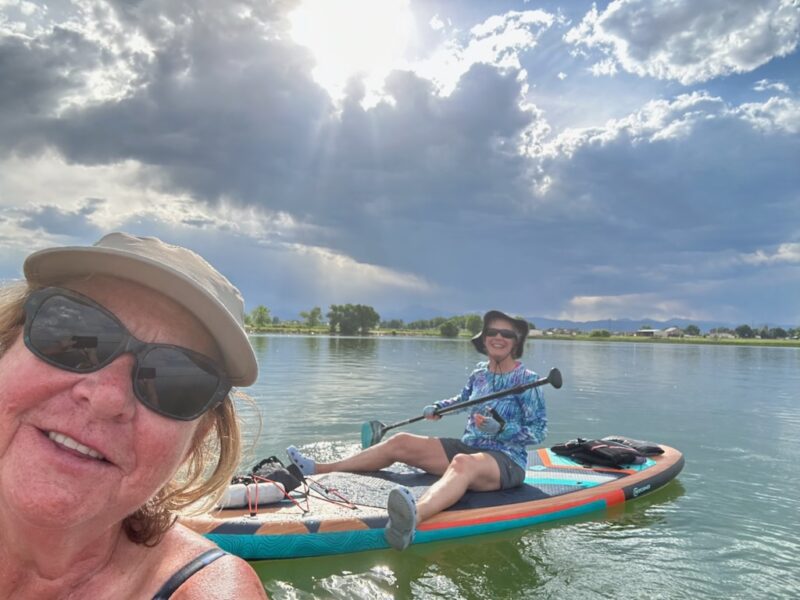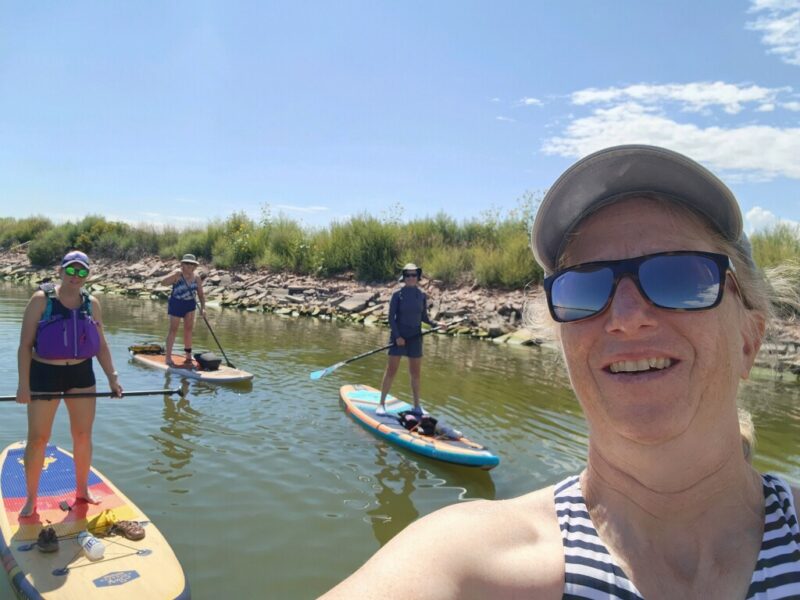 Sarah H and Maggi joined the fun, and the ladies had a great time paddling around the entire lake, relaxing on their boards, and chatting with each other.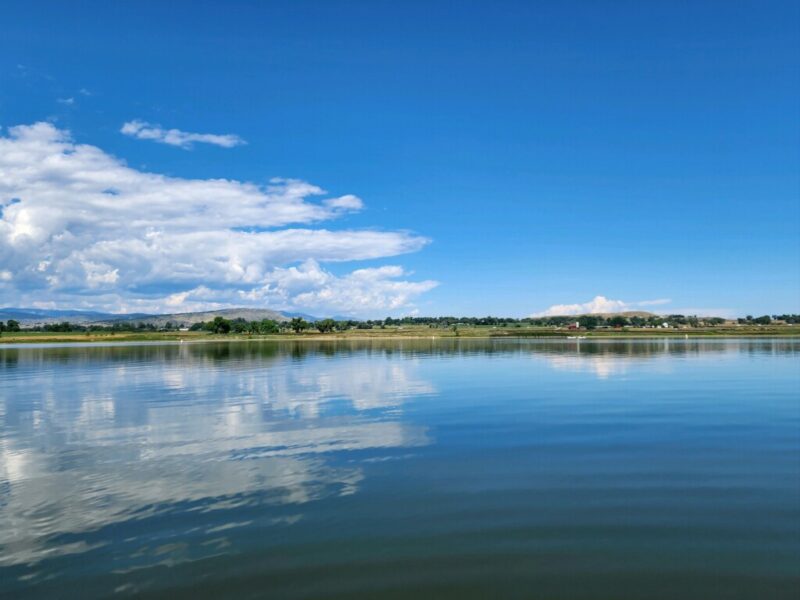 The sun was shining, the water and breeze gentle, and the stellar views made for a perfect paddle boarding day.
What better way to relax, recover, and rejuvenate from Saturday's Venus de Miles ride?