This past Wednesday, June 22, a few Venus sisters (Carol, Sam, Rosana, Debbie, and Cindy) met up for Geezer Trick-or-Treat Day Walk and Bike to Work Day! Sam had planned to drive to the St. Julien, but Carol reminded her that it's called Walk and Bike to Work Day for a reason.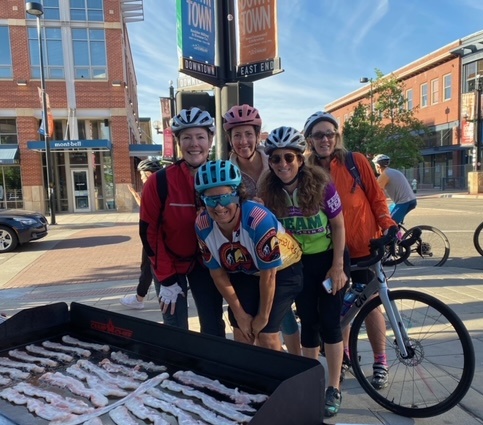 Our morning started with a scrumptious breakfast at the St. Julien (choice of shrimp and grits with ragoût, waffles with poached berries, or yogurt parfaits) with Liz and Connie. They then took off on a walking tour collecting schwag, while the five bikers commenced the festivities by piling into a VW-bus-turned-photo-booth for some silly pics!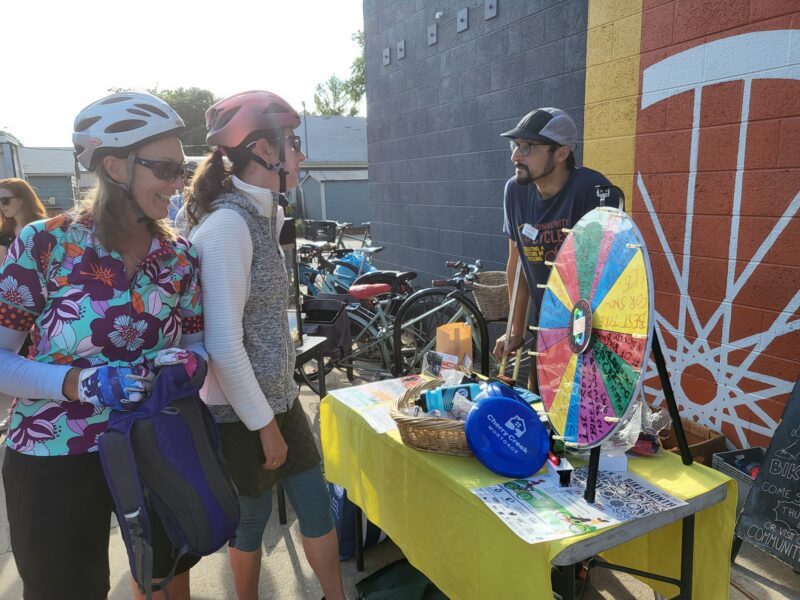 In the course of our morning, we spun many Wheels-of-Fortune for prizes, had more coffee and glazed donuts than anyone ever should, crossed paths with other Venus scavengers (Myra! Cindy!), offset some of the sugar with bacon and hard-boiled eggs, sampled all sorts of new bars (the snack kind), and found uber-cool schwag (including socks, burritos, water bottles, cowbells, and even bike helmets!) at several stops.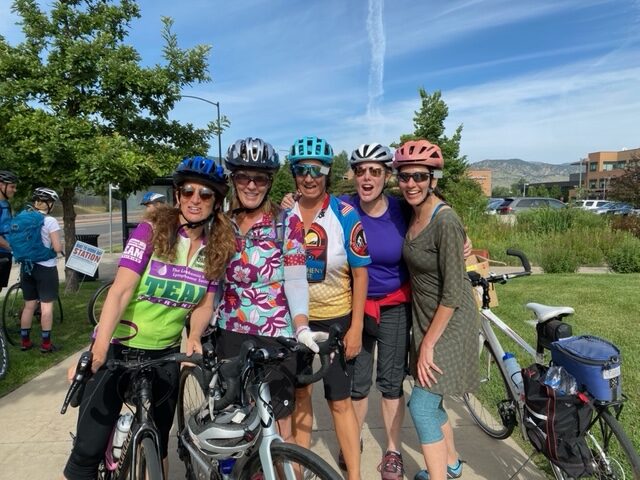 All in all, we ended up riding about 10 miles around town… and totally forgot to get a job!