Venus sisters chillaxin' after Saturday's rides out with yummy Georgia Boys BBQ and all the fixin's, refreshing beverages (including killer margaritas!), and quite the breeze at the Rez Party – Fun in the Sun hosted by Brightside Wealth Advisors.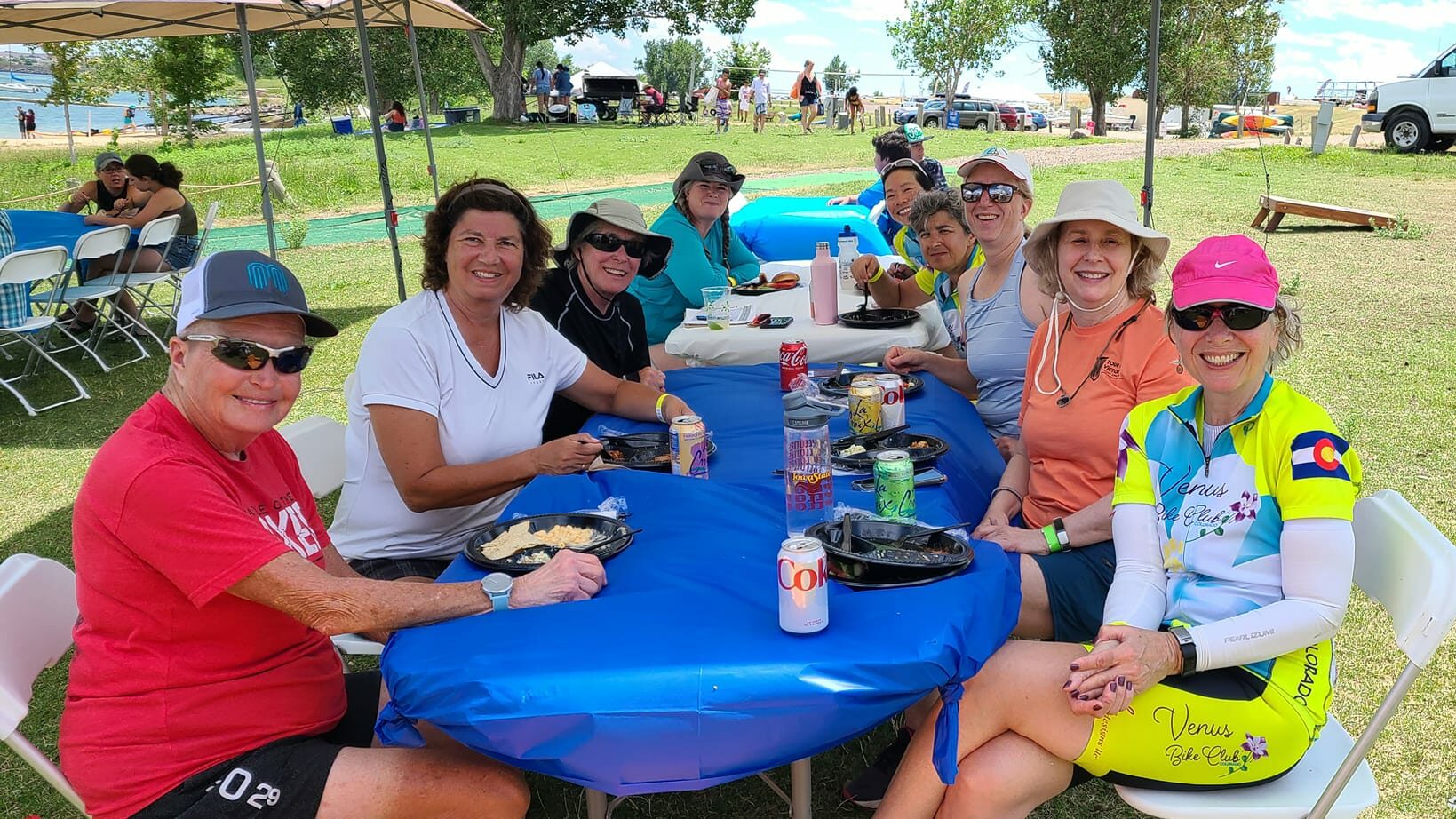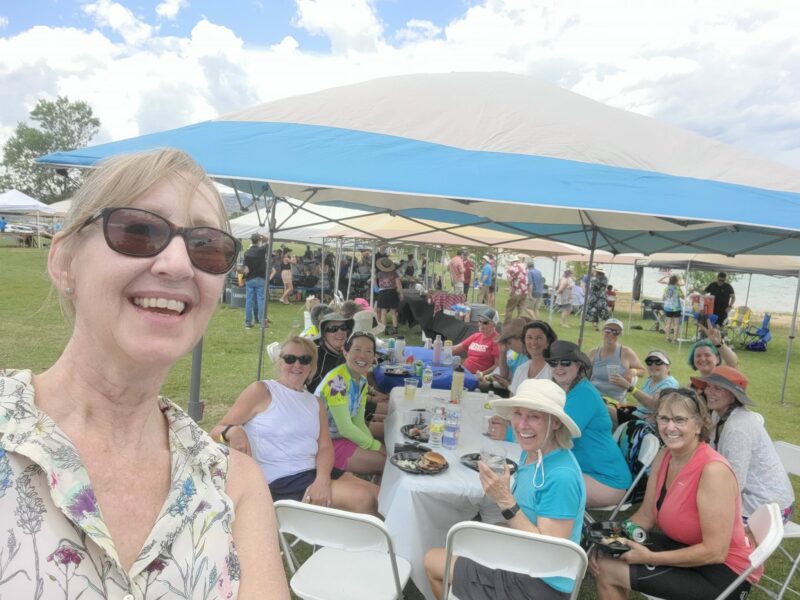 Thank you all for coming out! Glad our screamin' yellow wristbands worked fashionably with our Venus kits!
And thank you, Karen and Dan from Brightside, for inviting Venus Bike Club to the party!