As the sun dipped below the horizon and the leaves began to rustle in the cool autumn breeze, members of the Venus Bike Club gathered for an unforgettable evening of celebration.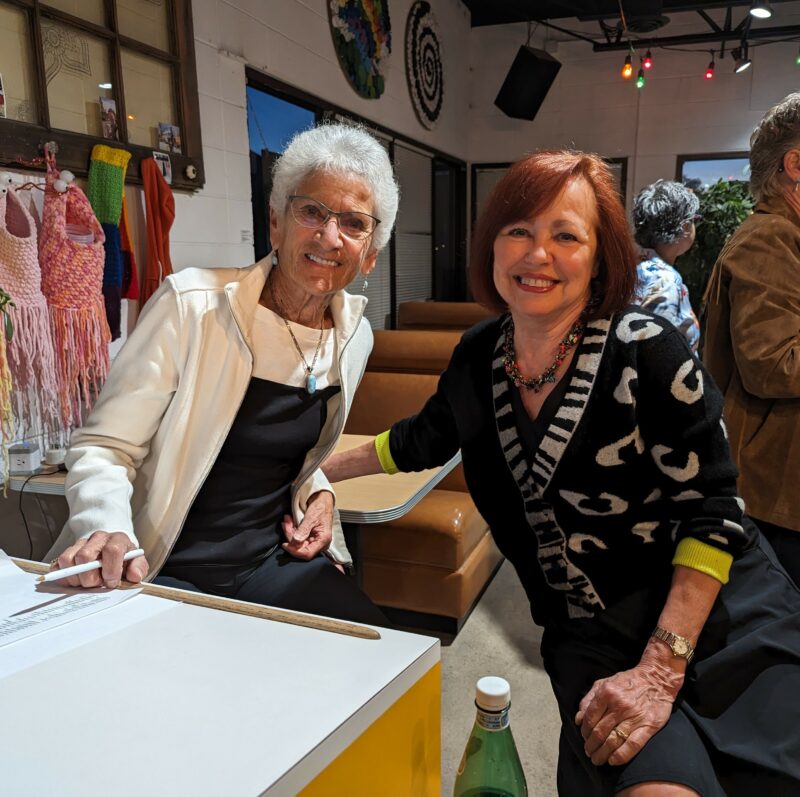 Judy and Laura welcomed everyone to Junkyard Social with warm smiles as members caught up with each other and exchanged "You clean up nice!" compliments.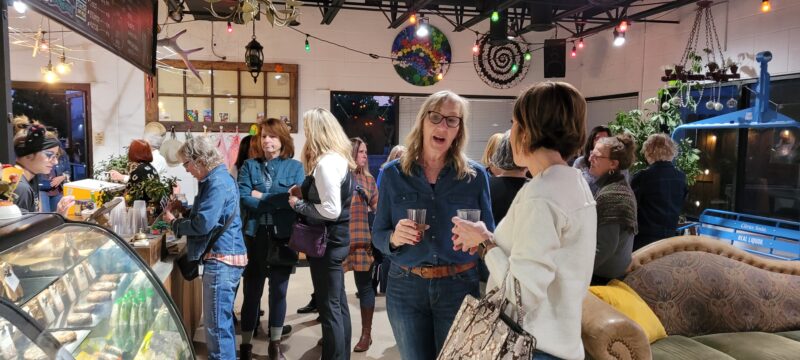 Delicious food and refreshing drinks were in abundance — Barbara M, Barbara R, and Victoria made sure of that!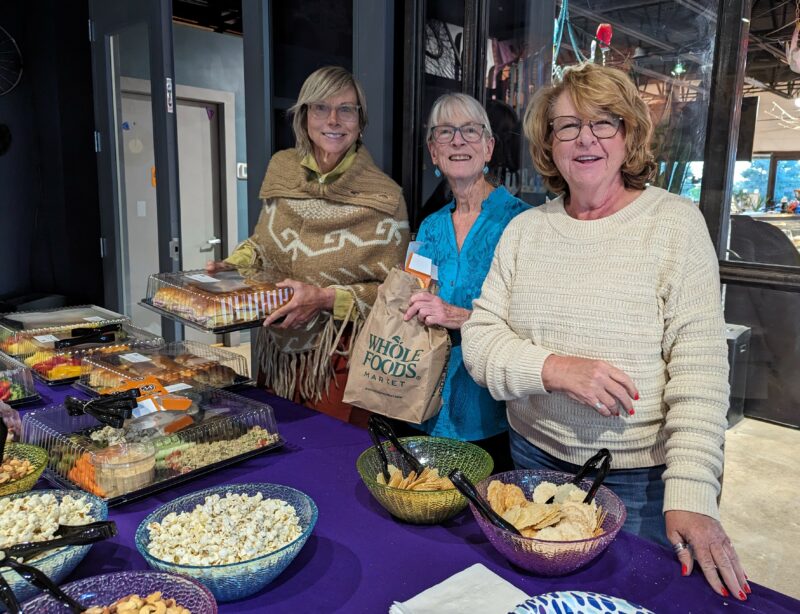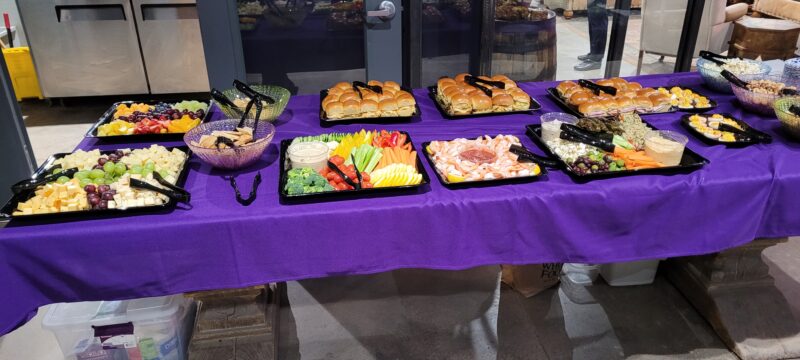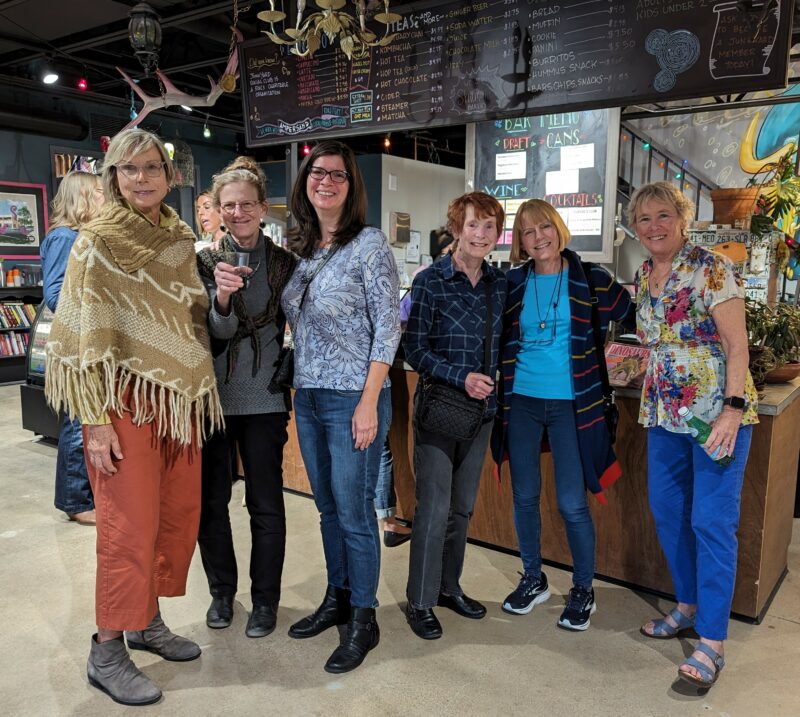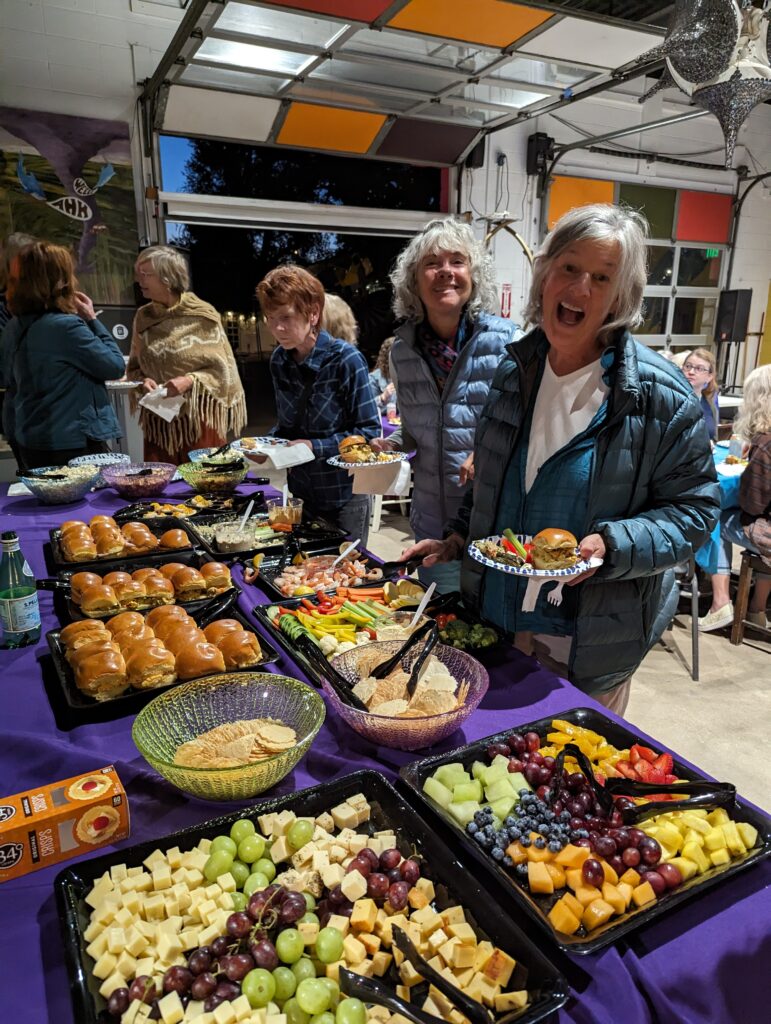 The evening was filled with plenty of laughter and smiles.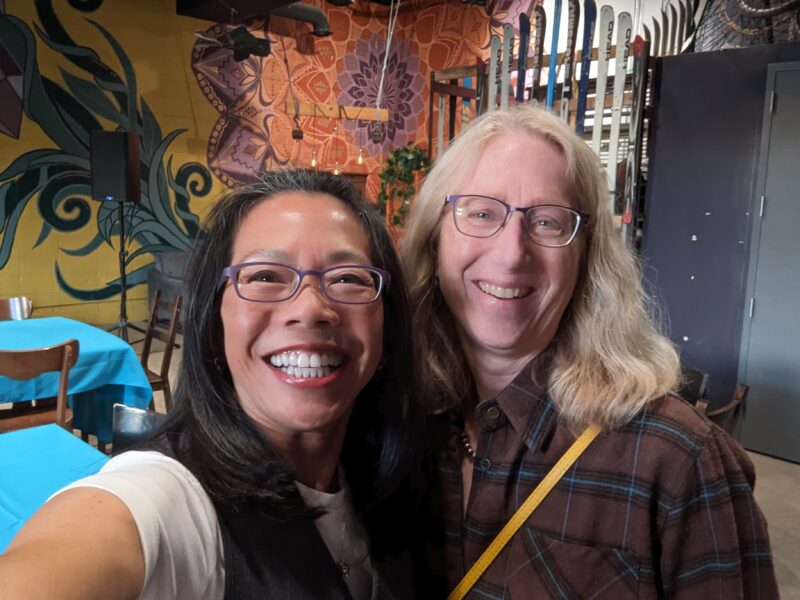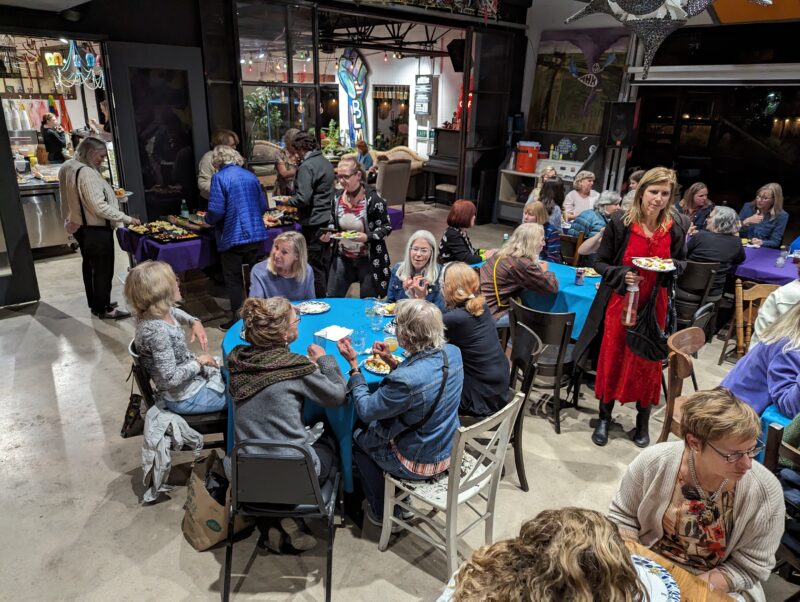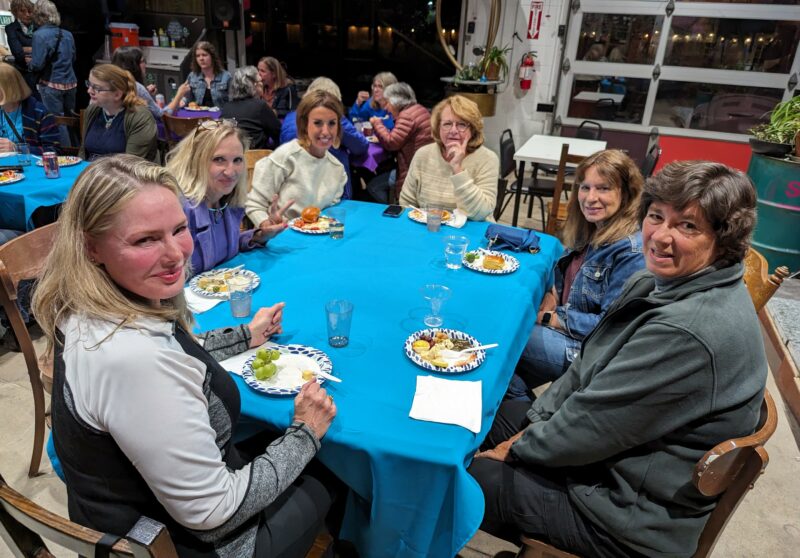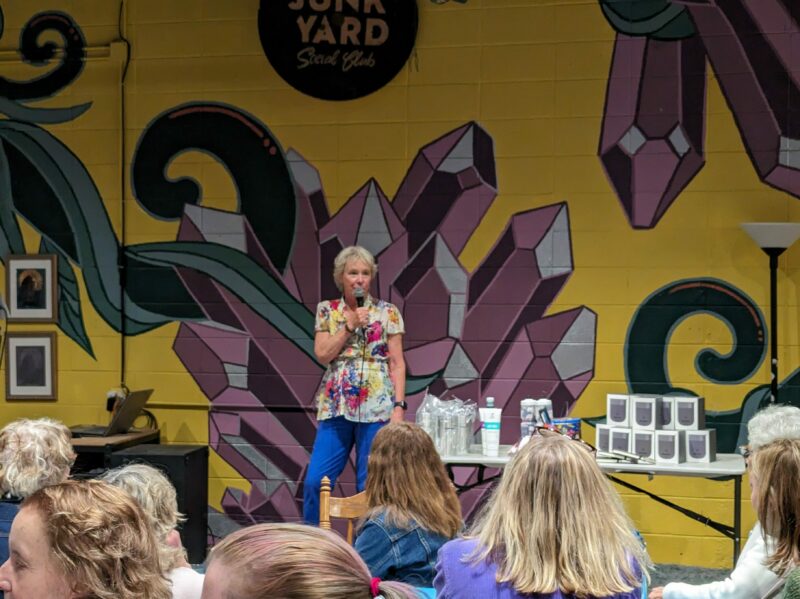 Julie, Member Experience Committee lead and party coordinator extraordinaire, was our mistress of ceremonies, giving recognition to all of the volunteers who helped make the End-of-Season Party so special.
Jan, our ride coordinator, shared with the crowd our top volunteers who consistently and cheerfully led and swept the weekend rides throughout the season, and Sandi introduced the other hard-working members of the Rides Committee (including new volunteers who have stepped up for the next season — yay!).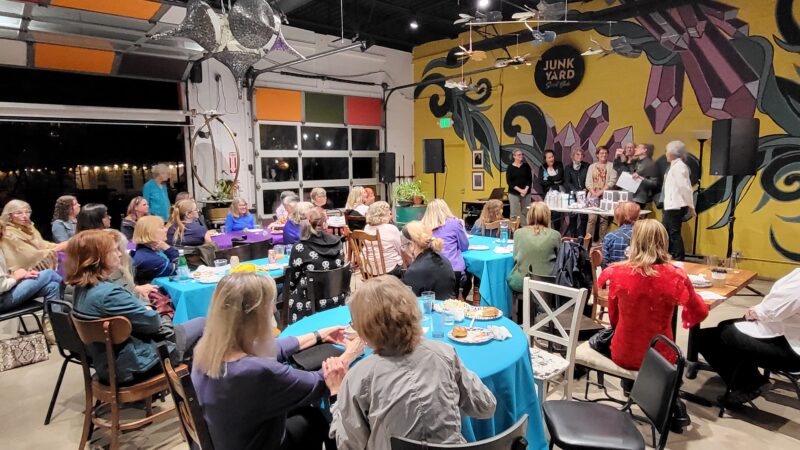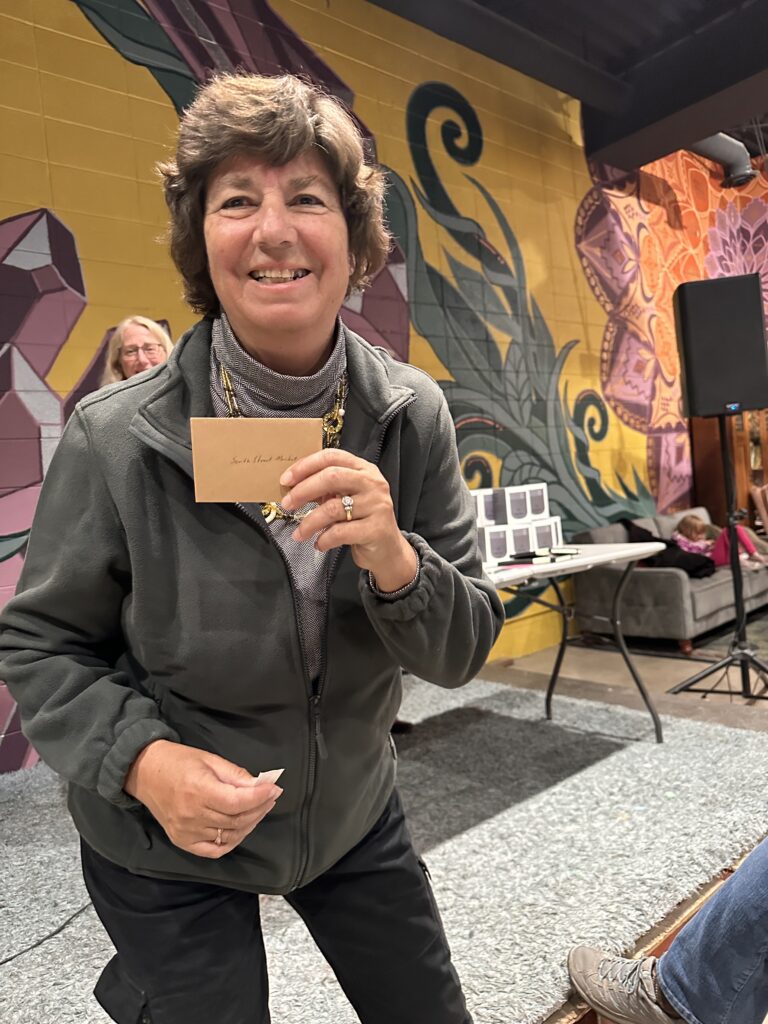 Carol, Finance Committee lead, reminded everyone that the Venus Bike Club doesn't run on its own — other dedicated volunteers from Clinics, Communications, Destination Rides, Special Projects, and Sponsorship also worked tirelessly to provide all the great benefits the Club has to offer.
Thanks to our 2023 sponsors for providing fun raffle prizes this evening including a free massage from Maggie Weaver; gift cards for Fleishman's Bagels and Delicatessen, Fringe, and South Street Market; tickets to the Boulder International Film Festival; and insulated coffee mugs and tumblers!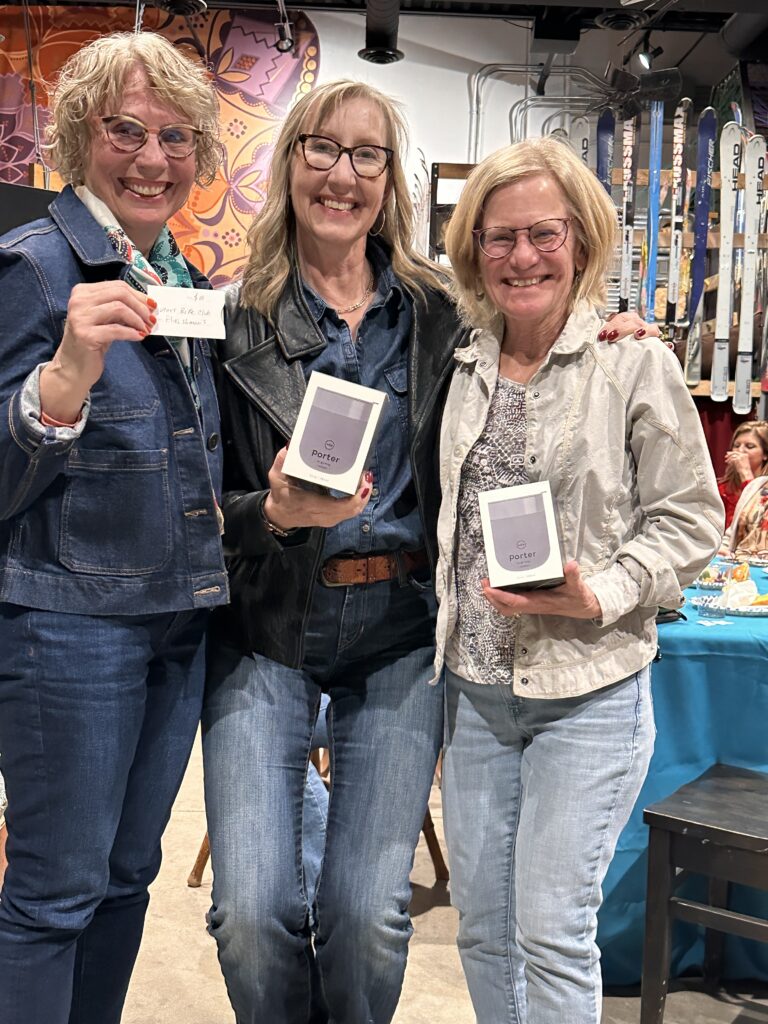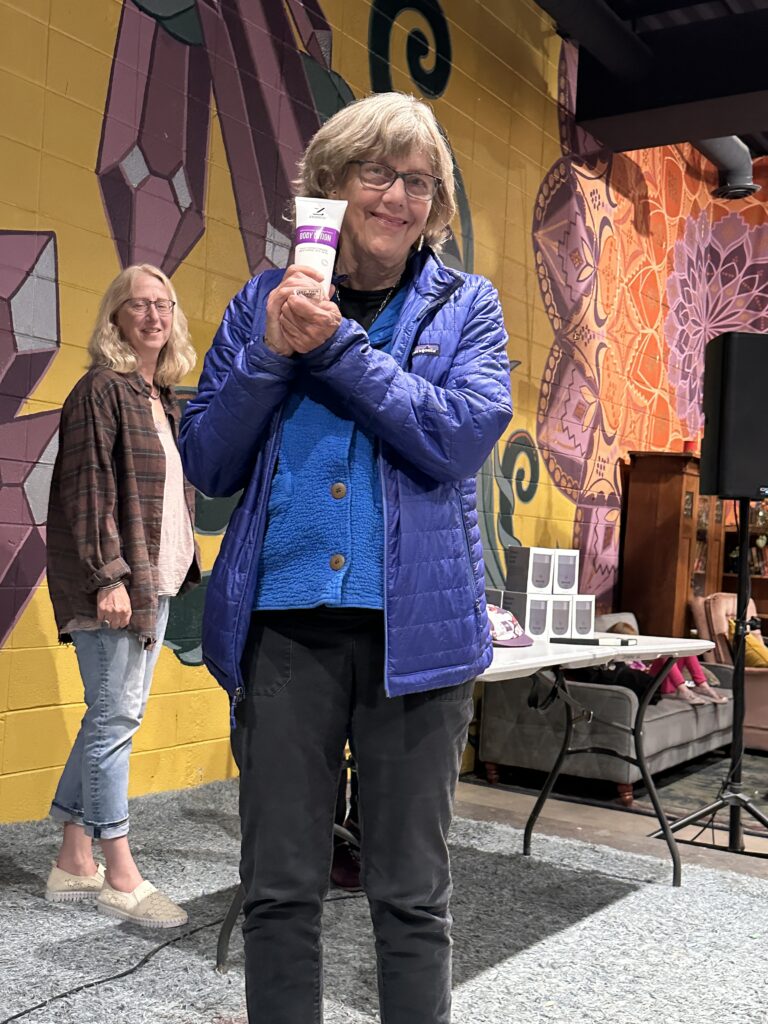 And then it was time for cake!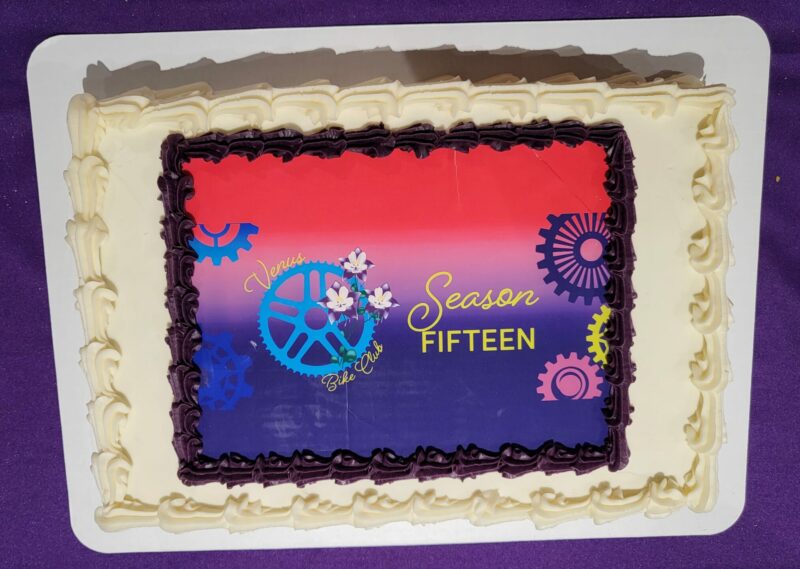 Our End-of-Season Party was more than just a fun evening — it was a celebration of 15 years of the Venus Bike Club and showcased the power of sisterhood. Our sisterhood. Thanks for being a part of it!