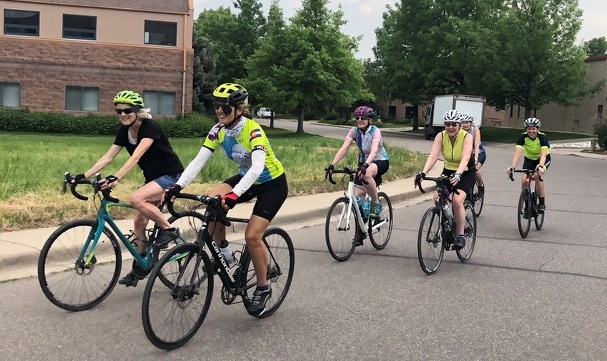 Over two dozen members joined us for a fabulous Lead/Sweep Clinic on Tuesday, March 29th. Our very own Jan Borstein shared everything we need to know to get started leading and sweeping our weekend rides, and it was a great review for those who already have experience under their belts. 
Here's what attendees had to say:
"It was a very worthwhile hour with clearly presented information to help us all be better cycling sisters. I will look forward to sweeping and even perhaps leading in the upcoming season. It will be a wonderful way to get to know friends better and to meet new friends." ~Judy Moir
"Great job, Jan. Very well-organized presentation. Thank you, Elise for facilitating." ~Cov
"That was extremely well organised and presented Jan! And Elise, you are a professional Zoom facilitator! You guys really raised the bar — someone could mistake us for a legit bike club." ~CarolM
"Thanks for the great presentation, Jan! There weren't questions because you did such a good job of explaining everything and covering what we all needed to know." ~Liz
If you're a 2022 Venus Bike Club member, log in to view the video and slide presentation.