What's one of life's delights? Well, on the short list is wining and dining at a fabulous little spot with your friends.
On Friday, September 16th, South Street Market — VBC sponsor and the Club's favorite break stop when our rides take us through Louisville — stayed open late to host 27 of us on its sidewalk patio for a truly happy hour.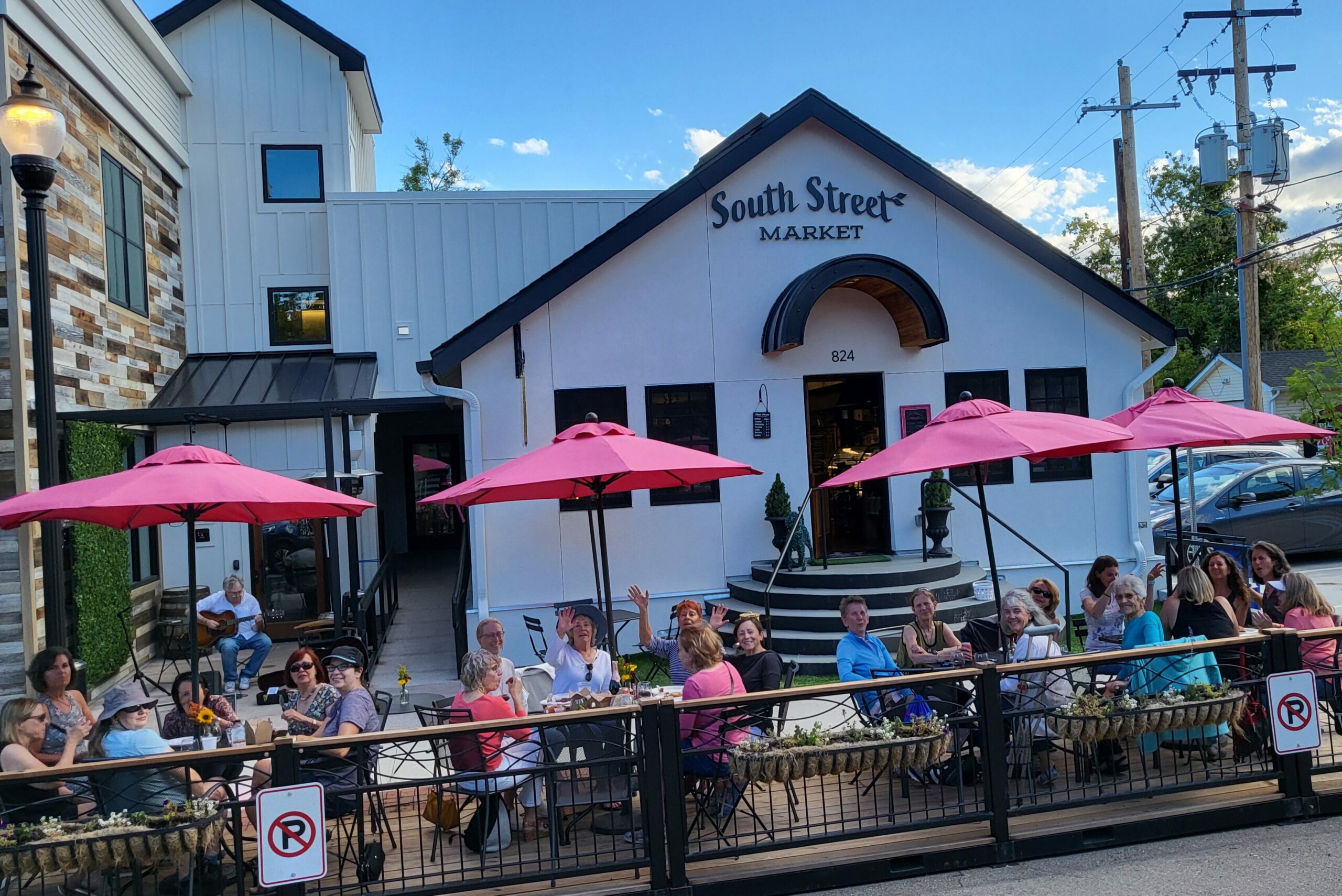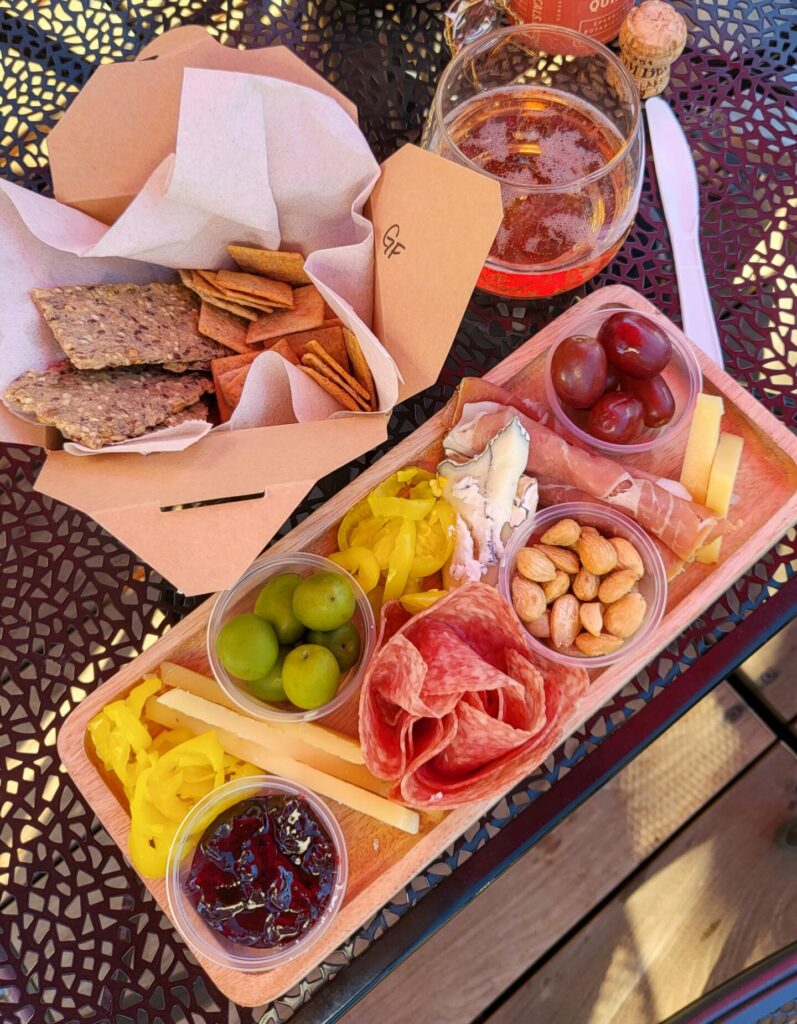 The Farmer's Toast was to die for — sweet, sliced cherry tomatoes over creamy burrata on a crusty, chewy slice of Breadworks' pain au levain finished with a drizzle of olive oil was a meal in itself. Really. Even the carnivores were raving. The charcuterie boards were an amazing menagerie of meats, cheeses, nuts, olives, and fruit. And the house-made "pop tarts" took us back to our childhoods. But the best part, as always, was the opportunity for Venus sisters to mix and mingle sans helmet hair.
We extend a huge thank you to Barbie Iglesias, owner of South Street Market, for the delicious food, great selection of drinks, and her warm hospitality. The evening was a true delight.