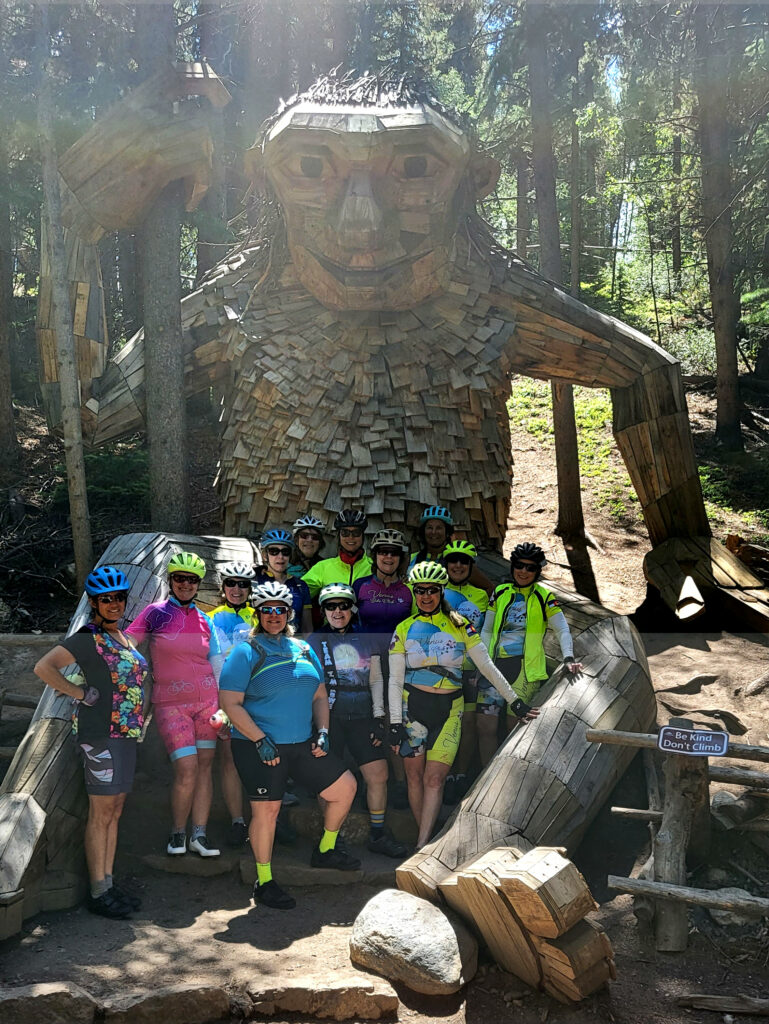 Twenty of us spent the weekend beating the heat at high altitude riding all over Summit County! Friday, we rode to Breckenridge for lunch and saw the Troll.
On Saturday, we rode to Keystone and Montezuma…
…where budding entrepreneur Jack sold us a lot of lemonade. We highly recommend Jack's Lemonade Stand (that's Jack in the middle, doing a promo shot) next time you're in Montezuma.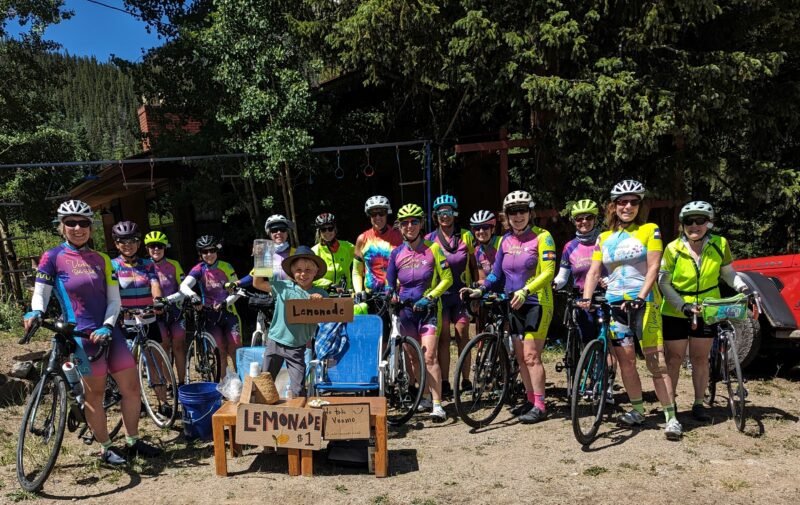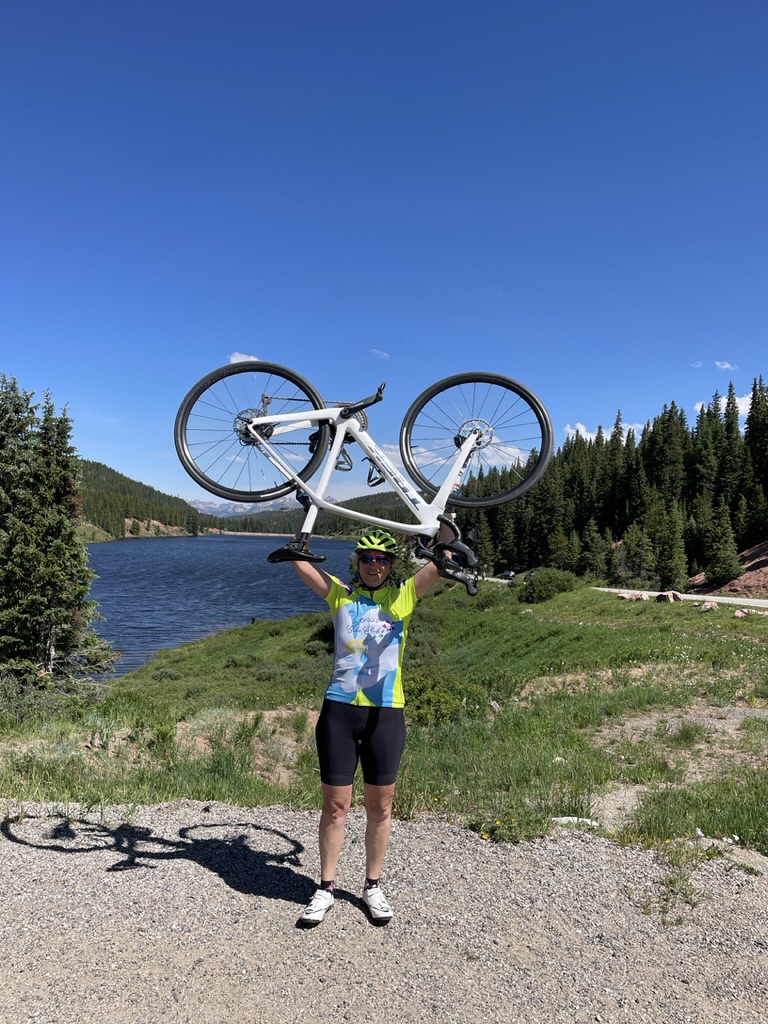 Sunday, some of us rode to Vail Pass — shout out to Maggi, our Vail Pass Virgin on this trip! — and some to the end of the path to Fremont Pass. (We had good dinners too, but forgot to take pics.)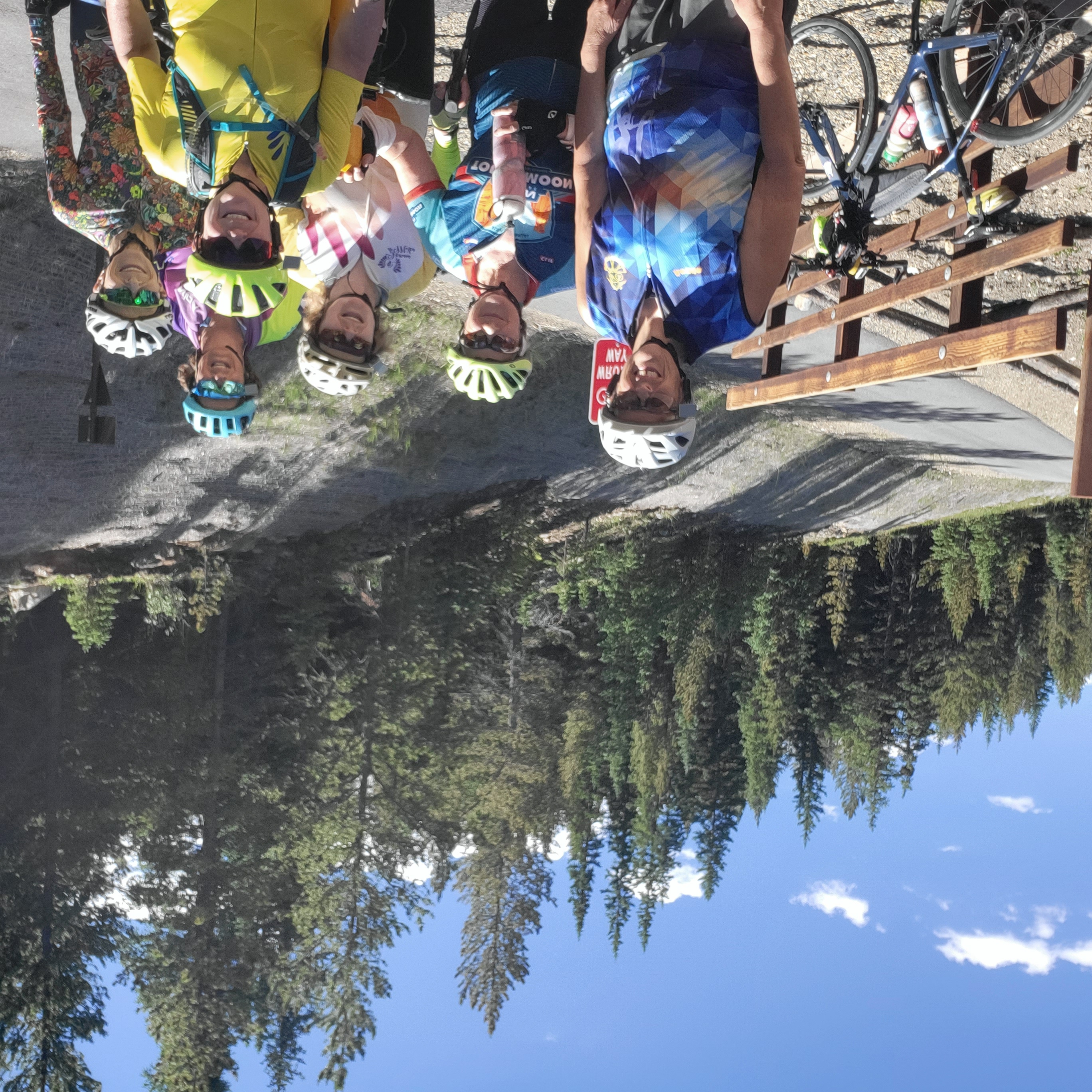 Sunday evening was the traditional Pontoon Boat Happy Hour… but the storm cells convinced us to modify our pontoon to a dry-docked rooftop.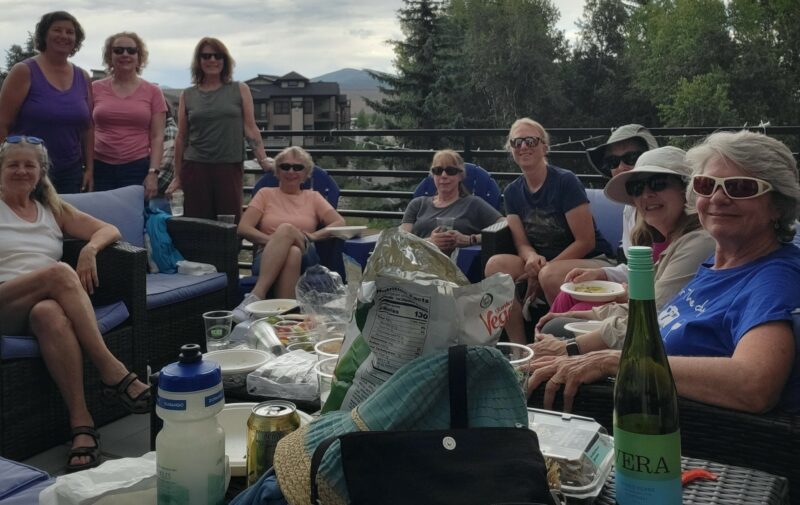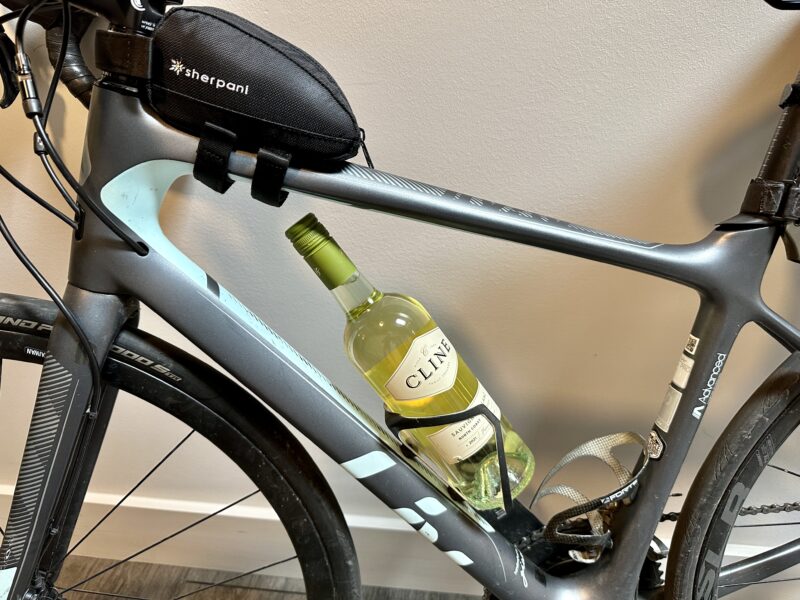 Oh, and we had some wine… 
 … but no glasses, which did not deter Lina!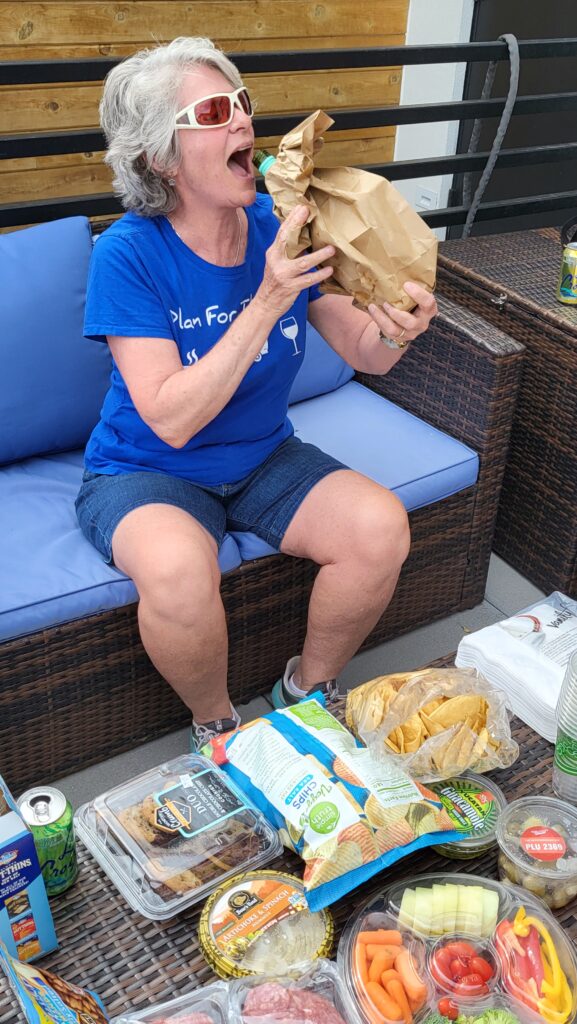 We missed you on this trip — be sure to mark your calendars for next year!