Several Venus sisters braved the smoke-filled air to attend Greenhouse Scholars' Annual Inspire on the Rooftop Terrace of the CU Buffs' Folsom Stadium.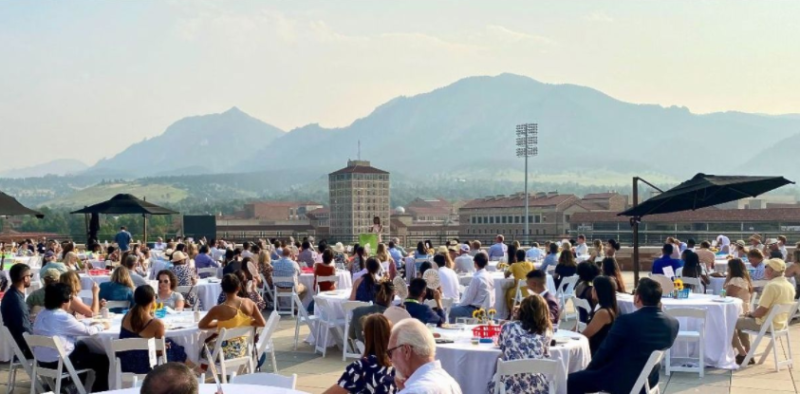 It was an opportunity to meet, speak with, and hear presentations from scholars and alumni. One spoke of her immigration to America from Sudan, the GHS support that allowed her to get an advanced degree and become a prosthodontist, and how she turned that opportunity into a multi-location dental implant business. To say we were "inspired" by these amazing young adults is an understatement.
Best of all, we got to share info about the Venus Bike Club and its part in supporting the Greenhouse Scholars.