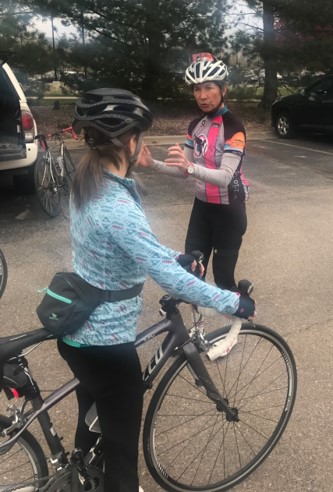 Have you ever thought of your bike as your dance partner?
In the Beginners' Skills Clinic on April 28th, cycling coach Anne Trombley encouraged us to replace stiffness with mobility and balance — just like a dance — to prepare for any obstacle we may encounter on our rides.
We practiced proper body position with skills that had us riding off the saddle while shifting our weight from front-to-back and side-to-side. We learned about the bike's gears, how to properly shift, and the most efficient way to use our right (rear) brake and left (front) brake in both the hood and drop position.
Everyone picked up a few new skills and gained confidence thanks to Ann's excellent coaching!