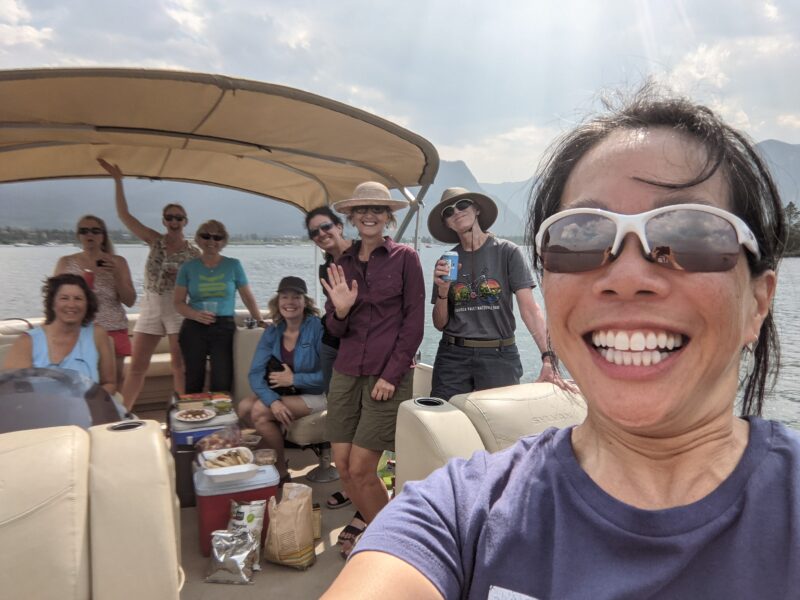 We have a pontoon boat for 10 people reserved for Sunday afternoon (July 23rd) at 4pm on the Frisco/Silverthorne Destination Trip.
We traditionally bring snacks and beverages and spend about 2 hours tooling around Lake Dillon on a pontoon boat for our Sunday afternoon Happy Hour while we watch the stream of taillights crawling down I70 (remember: friends don't let friends drive I70 on Sunday afternoons!).
To see Member-only events you will need to sign in using the email address with which you joined the club.