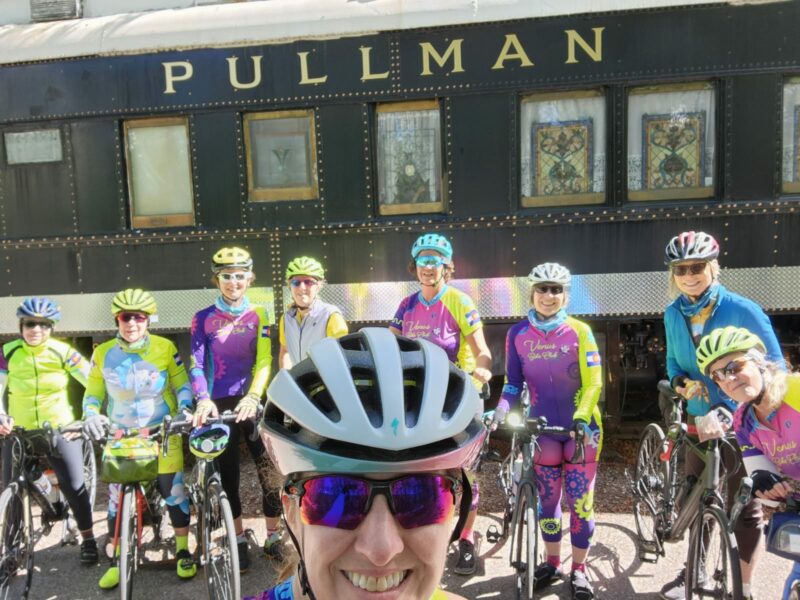 Our second Destination Trip of the 2023 season was Basalt, halfway between Glenwood and Aspen, where we had many spectacularly scenic rides to choose from.
But first, we had to wait for the weather to let us go out and play. Friday was a complete rainout (well almost; see below), but we found ways to amuse ourselves!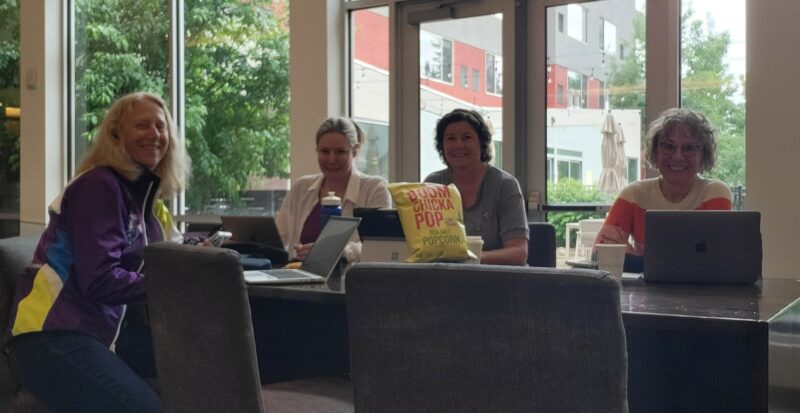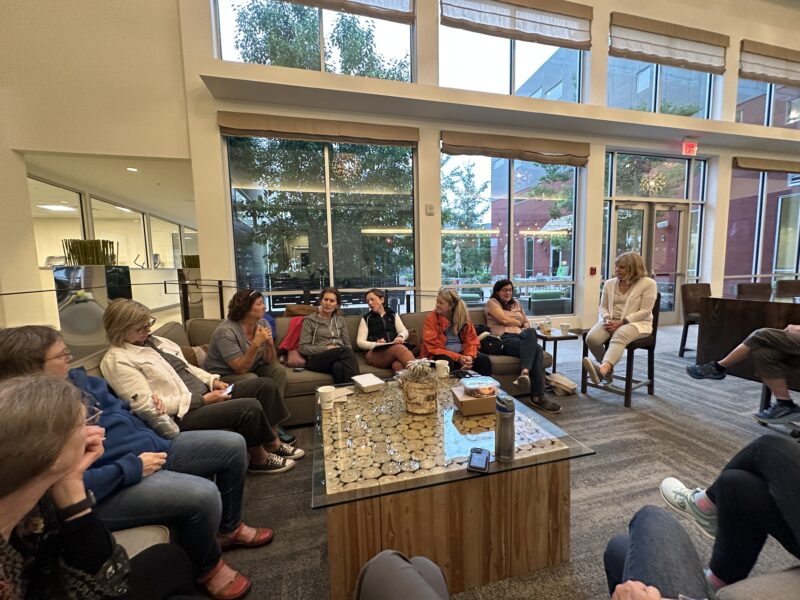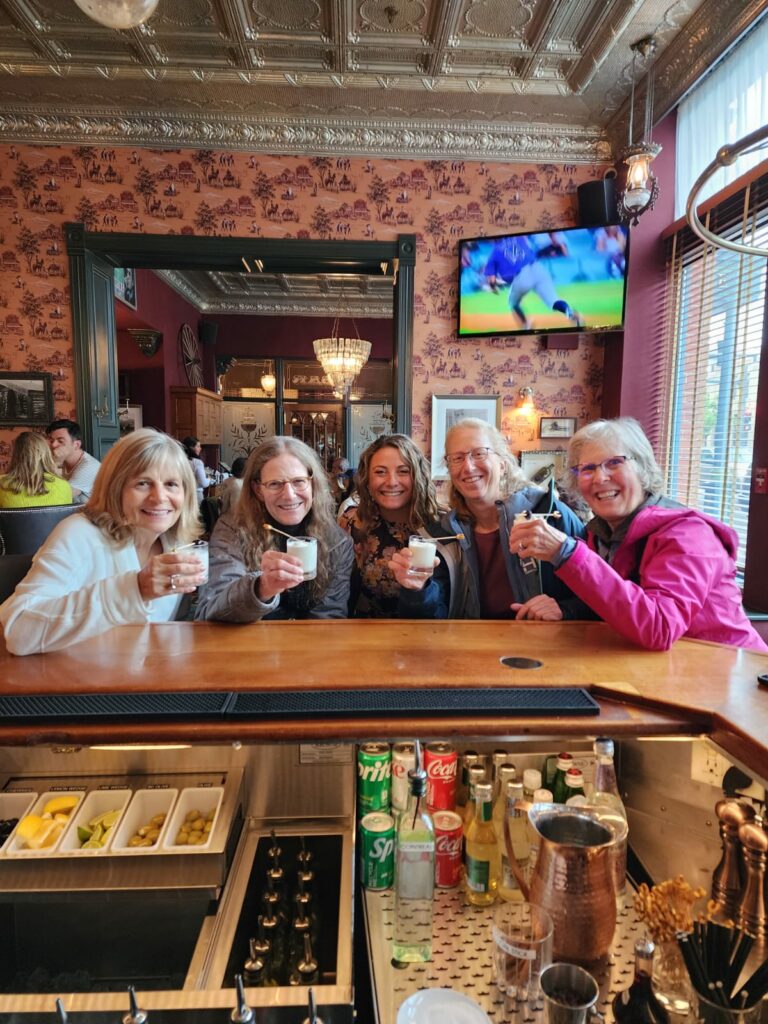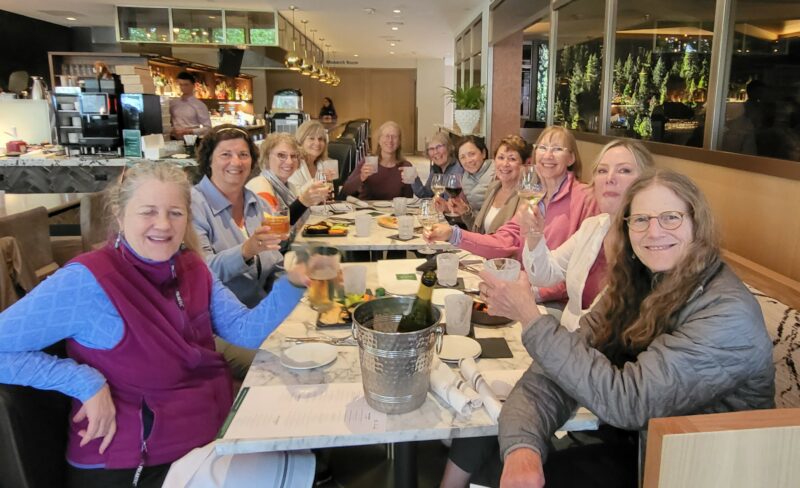 The weather improved a bit on Saturday. We got a pretty scenic Maroon Bells climb in before it sprinkled on us on our way down the hill. We abandoned plans to also ride to Ashcroft, or ride back to Basalt on the Rio Grande Trail. Instead we drove back and did some local rides.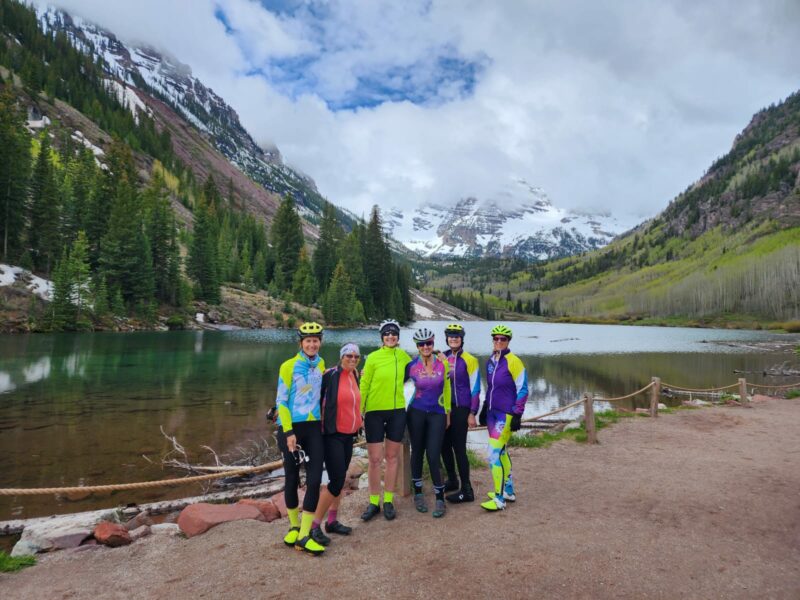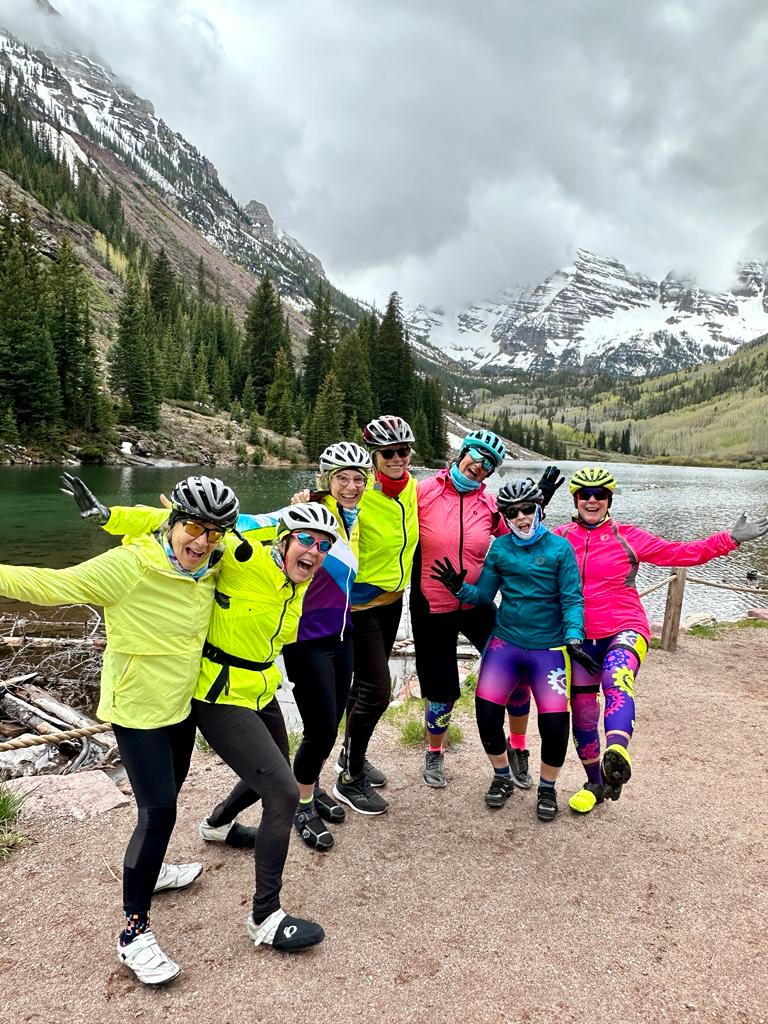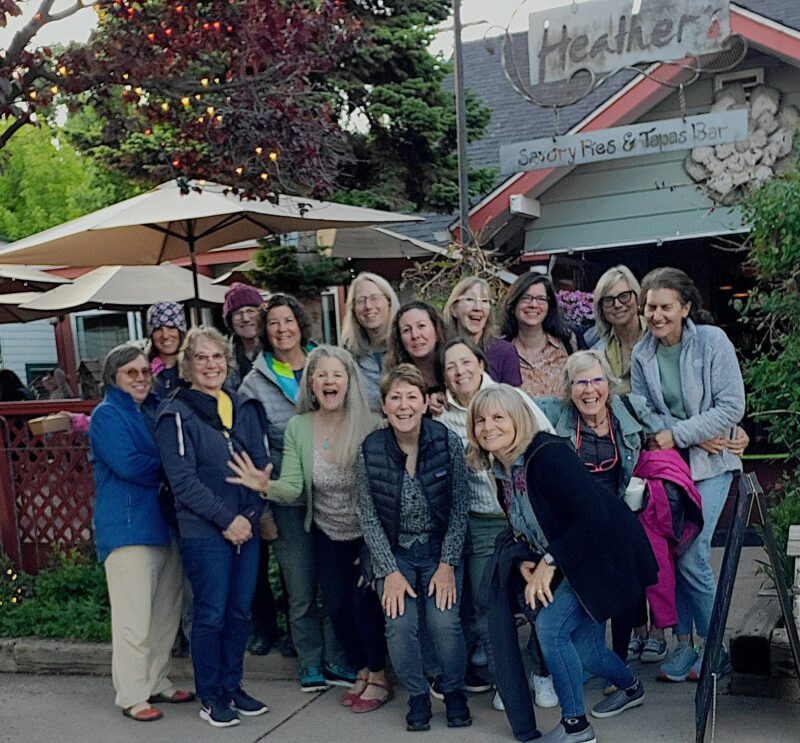 The day was topped off with an excellent dinner at Heather's in Basalt.
Sunday was sunny in the morning! Eleven of us rode up to Aspen on the Rio Grande Trail, while those climby girls tackled Missouri (pronounced 'misery') Heights. (I think they were going too fast for photos — it's all a blur).
Join us on next year's party!